POP currently has seven Board of Directors as well as a staff of fifty five full and part-time employees that support its wide range of programming.
The Board of Directors
Tracy Slobodian, Chair – Tracy joined POP's Board in October 2017. A pharmacist by profession, Tracy attained her degree at the University of Saskatchewan in 1990. She and her husband have owned and operated Slobodian Pharmacy in Porcupine Plain since 1992. Tracy has served on a wide variety of Boards and Committees within the community. She currently serves as chair of the PP Donor's Choice and Co-chair of the Porcupine Hope Fund in addition to her role as Board Chair of POP. John & Tracy have two sons - both of whom currently attend university.
Mark Orendi, Vice-Chair – Mark joined POP's Board in March 2022. Mark brings a rich and diverse background to the agency. This includes: working in a variety of capacities at non-profits including Big Brothers, Canadian Diabetes and Cerebral Palsy; driving bus and providing care-taking services in the school system; and working within the parts departments of a large equipment manufacturer and distributor. His most recent undertaking, in partnership with his wife, is as the owner operator of the Junction Review, the local newspaper in Hudson Bay Saskatchewan.
Tony Lau, Secretary/Treasurer – Tony joined POP as a Board member in the summer of 2010 and has been with the agency from that time forward. A teacher by profession, he taught in Porcupine Plain for many years as the business education teacher and guidance counsellor. Today, Tony still actively works as a substitute teacher and is now teaching his second generation of students.
Agnes Ewen – Agnes joined the POP Board in 2016 as a representative of the RM of Kelvington. Agnes has lived in the Kelvington area since 1963 where she and her husband of 49 years still farm. Agnes holds her Bachelors of Education. She taught in Lintlaw and Kelvington for approximately 20 years before taking on a dual role as a principal and teacher prior to retiring in 2011. Agnes served as a government appointed member of the Funeral & Cremations Services Council of Saskatchewan for 6 years, ending in 2019.
Donna Logan – Donna joined the POP Board in the fall of 2017. Born and raised in the Kelvington area, she trained as a teacher for two years at the U of S. She spent 23 years teaching in Tisdale, Whitehorse, and Porcupine Plain before retiring in 1999. In addition to her work as teacher, she and husband farmed in the Porcupine Plain area for a number of years prior to retiring from the farm in 2011. In addition to her work on the Board with Porcupine Opportunities Program she is a member of the Porcupine Health Care Auxiliary, and the Centennial Lodge Board of Directors.
Pat Morvik – Pat has been on POP's Board since October, 2017. She worked as an employee of the agency from June 1996 till June 2014 in various positions including: a relief worker, full time residential worker, and office assistant. Pat has been housing manager of the Porcupine Plain Housing Authority since October 2009 where she manages 37 housing units. In September 2018 she became the agent for the Rose Valley Housing Authority, adding another 13 seniors units to her roster. In June of 2022, Pat began managing the Archerwill Housing Authority adding an additional 12 units.
Mary Ryhorski – Mary joined the POP board in February 2022. She is a CPA, CA and spent approximately half of her career in Alberta where she articled and then worked in the oil & gas industry. After taking time off to travel, she married and moved to Porcupine Plain in 2004 where she helped her husband both on the farm and processing fur from his trapline. She worked in the financial industry (briefly at Porcupine Credit Union and then in Tisdale for Cornerstone Credit Union) before retiring in 2016. She has participated on various boards and choirs over the years and also provides bookkeeping services for several local charities.
Senior Management Team
Ruth Howes, Executive Director – Bio pending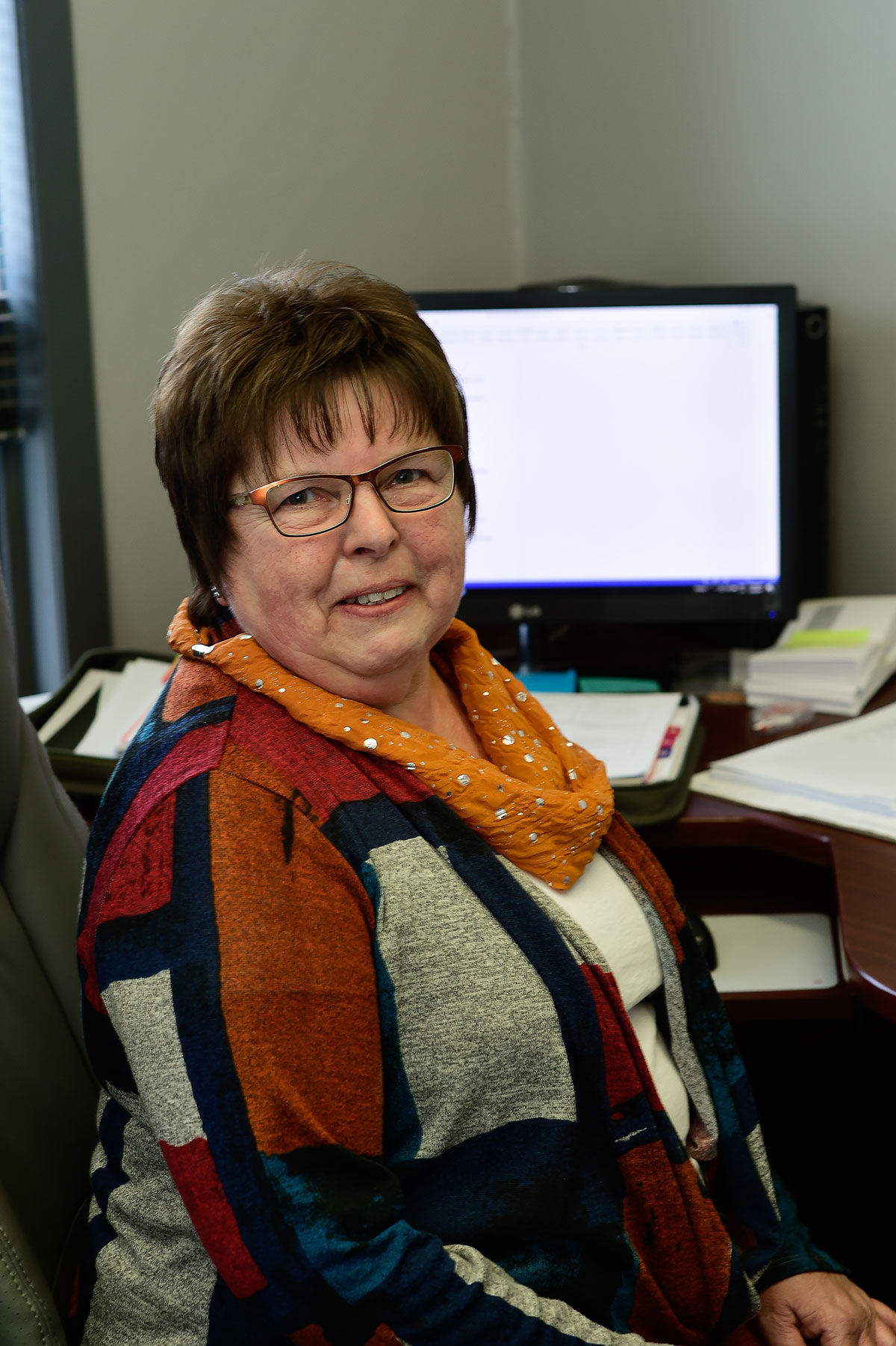 Judy Senderak, Program Manager – Judy joined POP in 1993. Prior to joining the agency she worked as a nanny, a stay at home mom, and she also worked in retail. Judy joined POP as a relief worker at SARCAN in Porcupine Plain, and shortly after, moved into management of the depot for the following five years. She helped set up POP's new day program in Hudson Bay prior to moving to Porcupine Plain as an assistant to the Program Manager initially, and then as an assistant to both the Program Manager and the Office Manager. She was recruited as POP's Program Manager in May 2016.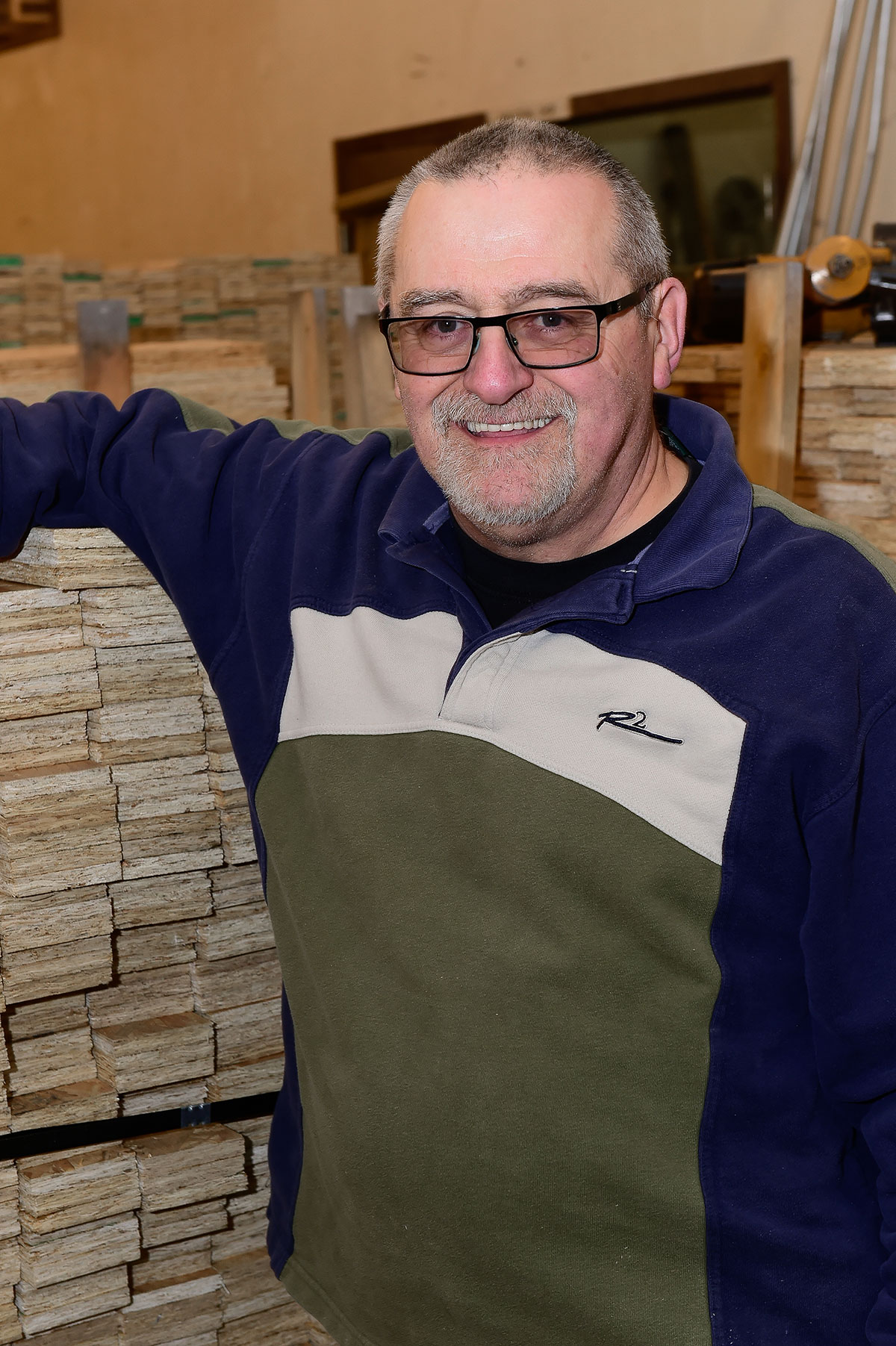 Len Pelletier, Production Manager – Len joined POP as an assistant production manager in July 2011 and moved to his current position as Production and Maintenance Manager in 2014. For the past 30 years he worked in progressively more senior positions in the plywood industry in Hudson Bay, SK and Golden, BC. In 2001 he left the industry and worked as a contractor and renovator in a home based business. He then took on a maintenance position with a housing developer in Prince Albert before joining POP.
Amber Kiehn, Office Manager

– Amber came to POP in 2016 as a part-time Assistant to the Office Manager. She was promoted to Office Manager in 2019. Prior to Amber's work with POP, she worked as a bookkeeper and office manager for an oilfield servicer in Alberta. She also works part-time as a book-keeper for a local autobody shop in Porcupine Plain. In addition to her work, Amber and her husband raise cattle. She is also active in a number of sports organizations within Porcupine Plain.
Assistant Managers and Supervisors

Raechel Pauls, Assistant Program Manager - Raechel joined POP in November 2016 as an Assistant Program Manager. Raechel holds a Diploma in Nursing, during her career as a Registered Nurse , she worked in both active and long term nursing care. In addition to her work with POP, Raechel and her husband enjoy rural life.
Sheldon Weinert, Production Supervisor - Sheldon joined POP in March of 2018 as a Production Supervisor for the Industrial Wood Production Shop. Sheldon holds a Journeyman's Certificate in Steel Fabrication (2015). He worked 11 years as a fabricator and welder within the steel production industry prior to joining POP.